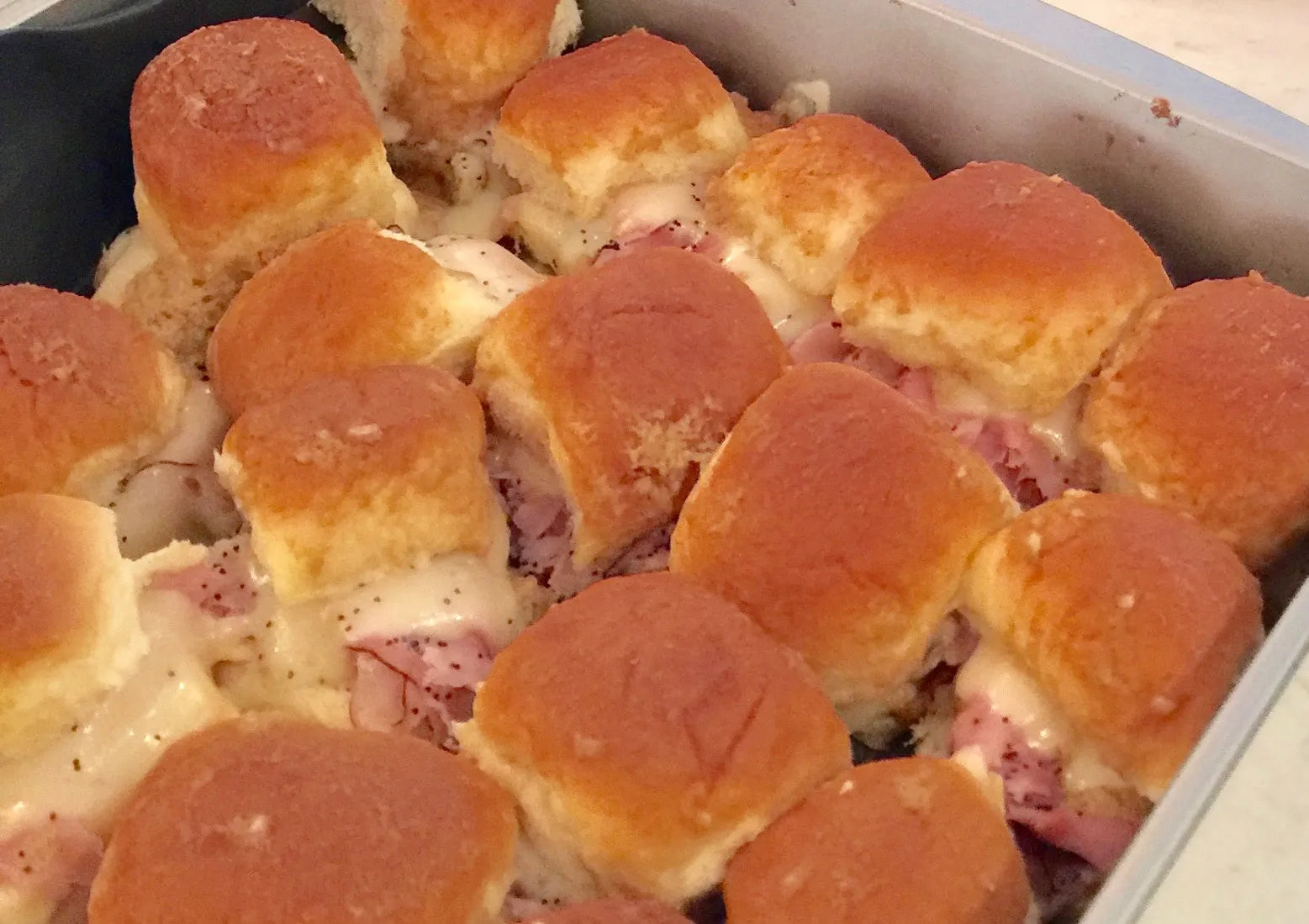 Tailgate Sliders
Maxwell hadn't exaggerated when he said the insane gifts he'd shown her at home were the norm on game day. The wild prints and colors were exuberant. The costumes were crazy. Football logos and graphics had been plastered on every available surface including cars, trucks, campers, trailers, motorcycles, and scooters…flags, banners, pennants, and posters...giant helmets, miniature football fields, and portable goal posts…couches, recliners, cocktail tables, and barstools…televisions…plates, cups, napkins, and plasticware…and grills. Everywhere. She saw more grills, griddles, and smokers than she could have possibly imagined.

Food covered every flat surface. Burgers, chips, and dips. Sausage on a stick, walking tacos, and copious amounts of barbecue. Hot dogs, corn dogs, and six-foot subs that required every inch of the long tables they sat upon. Wings and beans and vats of potato salad. Together, all the scents should have smelled awful, yet somehow her mouth watered.

In the Trenches, Chapter 25 by Virginia'dele Smith
I can see these warm, slightly addictive sandwiches at a few of the tailgates Janie Lyn passes as she walks through the throng of fans at her first NFL football game in Book 2 of the Green Hills series 🙌
They are sometimes called Funeral Sandwiches, but that is too sad a name in my book!
They are perfect for feeding a crowd.
They are also filling, easy to make, and travel well.
Next time you put a baked ham in your monthly menu, add these ingredients for using up your leftovers:
Ingredients:
24 Hawaiian Dinner Rolls
Mayonnaise 
24 slices Ham
12 slices Swiss Cheese (cut in half)
1/2 cup Butter or Margarine (melted)
2 Tbsp Dijon Mustard
1 Tbsp Onion Powder
1 tsp Worcestershire Sauce
Poppy Seeds
Instructions:
Preheat oven to 350º F
Cut rolls in half (like a hamburger bun)
Spread mayonnaise on both sides of each roll
Fill each roll with a slice of ham and a slice of cheese
Place filled rolls in a baking pan with sides
Mix melted butter, mustard, onion powder, and Worcestershire sauce in a small bowl
Brush mixture over tops of rolls
Sprinkle poppy seeds on top
Cover with foil and let mixture soak into rolls for about 10 minutes
Bake at 350º for 10-15 minutes (until cheese melts)
Uncover and cook another couple of minutes to let rolls brown.
Enjoy!
Become A Green Hills Insider
Sign up to gain access to our exclusive Green Hills Facebook group and email newsletter.
Interact with other Green Hills residents, engage in fun activities, join town hall meetings, and be the first to learn secrets about the Green Hills community!